Happy Thursday, everyone! This is actually an outfit that I've worn previously when I filmed a video on mixing prints. You can find that
here
! Also, let's just talk about how much of a doll Jacqueline is. She's seriously so sweet, and if you aren't already a reader of her blog, let me just tell you… you HAVE to go visit it right now! Her style is fabulous!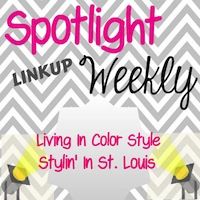 The lovely Jacqueline and I post our link-ups every
Thursday
! Come back weekly to visit us! (Click after the break to link-up your
pencil skirt
outfit or any
fashion-related
post!)
2. Use the button provided below or link back to the link-up on your blog.
3. Enjoy reading other blogs and make new blogger friends!

SPOTLIGHT:
This week's Spotlight is Dani from
The Daily Dani
! Dani and I have been good friends for a while now and we actually got to meet through blogging! She's a fellow teacher, and I have to tell you, the story behind this outfit post is absolutely darling! Be sure to stop by her
blog
to see it, and to say hello!
NEXT WEEK: Next week our Spotlight Weekly theme is… LEATHER (real or faux) This is a serious trend for Fall, and we cant' wait to see how you style it! See you next Thursday 🙂 Thank you so much for reading, and for linking up!
document.write(");